Dr. Carrie Gartrell, DVM

Dr. Carrie Gartrell graduated from Oregon State University College of Veterinary Medicine and practices small animal medicine and surgery, preventative care, and behavior counseling. She works with local obedience organizations and is actively seeking obedience and agility titles with her own pets. Dr. Gartrell has an extensive background working with rabbits, and volunteers with local 4H groups.

She is currently a member of the Oregon Veterinary Medical Association, American Animal Hospital Association, American Veterinary Medical Association, and the American Veterinary Society of Animal Behavior.

Dr. Gartrell believes in treating pets with respect and offering clients excellent customer service, as well as all diagnostic and treatment options for their pet. Her goals are to support the client through the decision making process and to offer compassionate high quality veterinary care to her patients.






---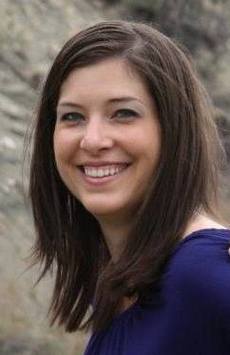 Dr. Holly Protain, DVM

Dr. Holly Protain graduated from Oregon State University College of Veterinary Medicine. She enjoys all aspects of private practice and has a special interest in ferrets and soft tissue surgery. She completed a Morris Animal Foundation study to find a new diagnostic test for adrenal disease in ferrets. Dr. Protain is a member of the American Veterinary Medical Association.

Dr. Protain strives to provide excellent care for her patients and to explain diagnostic and treatment options available for each pet. She has a genuine interest in helping owners make well-informed decisions regarding their pet's health and endeavors to maximize the health and well-being of every patient. In her free time, Dr. Protain loves spending time with her family and menagerie of animals. Whenever she gets a chance, she enjoys playing music, horseback riding, scrapbooking, and gardening with her husband.






---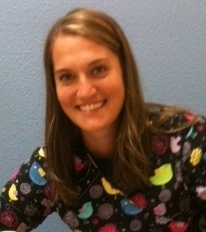 Karlee Wyckoff, Certified Veterinary Technician

Karlee has spent most of her life in the greater Portland area. She has been working in a veterinary clinic since she was 17 years old. She graduated from Oregon State University with a Bachelors Degree in Animal Science, with a focus on animal behavior. She received her CVT certification in 2009.

As an animal lover, Karlee enjoys spending time with pets that comes in for visits and making sure their experience is a good one. She treats every pet as if it were her own, giving them the love, patience and compassion that they deserve. With an interest in animal behavior, Karlee enjoys learning from each pet that she meets, and using that experience to grow as a technician.

In her spare time, Karlee enjoys the outdoors with her husband, a black lab "Zodi", and border collie mix "Benson" that she adopted. They are very energetic and VERY spoiled. She also has a cat "Bozo" that thinks he is a dog. He has learned how to fetch and will play for hours.






---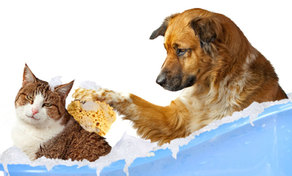 Rose Kalen, Pet Stylist

Rose is an experienced dog and cat stylist with over 10 years of experience. She is a graduate of the Petite Pooch Chateau Grooming Academy of Dallas, Texas. She has trained dozens of groomers and has the unique ability to understand pets. She likes to build a bond with all her pets to make their spa days enjoyable.

At home Rose enjoys her time with family; her husband, two grown children, two grandsons and three pets. Popcorn is a 12 year old Bichon; Butter is a 12 year old terrier mix, and Diva is an 8 year old Bichon. Butter and Diva were rescue pets and a great addition to her family.












---